About Us
Welcome to Shyam Dairy, a trusted name in the dairy industry based in India. We are dedicated to providing the highest quality milk and milk products to our valued customers.
Our story began in 2007 with a vision to create a company that would be synonymous with quality, purity and freshness. We started with a small network but with hard work and dedication, we have grown to become a leading dairy brand in the northern part of India. We have come a long way to become the largest dairy in eastern Uttar Pradesh.
At Shyam Dairy, we believe that the key to great tasting milk and milk products is in the quality of the milk itself. That's why we take great care in ensuring that the milk we use is tested for various parameters – and fed with the highest quality feed, resulting in milk that is rich in nutrients and flavour.
Our products are made using traditional methods, with a focus on preserving the natural goodness of milk. From our creamy, delicious butter to our fresh, tangy dahi, we take pride in every product we make.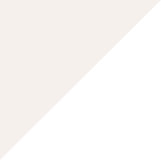 ADDING VALUE Since 1973
Our History
A young and spirited Shyama Charan Gupta started his entrepreneurial journey with a humble beginning in his family business of trading in Tendu Leaves, a core ingredient used to make bidis. A man with futuristic vision and enviable business acumen, he then took the first step in 1973 by establishing a bidi manufacturing unit which was the first seed sown for the making of a large corporate empire – a conglomerate of some very successful companies, specialising in diverse fields.
Today, Shyam Group exemplifies growth in its respective fields of diverse ventures and is supported by the sheer dedication and hard work of his equally capable and dynamic sons – Mr Vidup Agrahari and Mr Vibhav Agrahari along with a core team of professionals.
QUALITY | PURITY | TRUST
Shyam Group is one of the most trusted business houses in North India with diversified business interests in Agro Products/Hospitality/Tobacco/Dairy Products/Automotive Products & Real Estate

Only the Best Ingredients